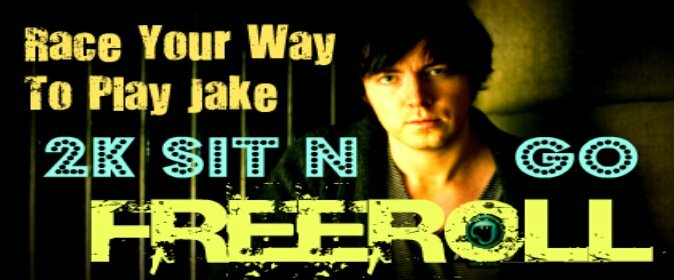 Race Your Way To Play Jake Cody
Earn your place in our special 10 man Sit n Go to play Jake Cody and win your share of $2k
Start Date: Jan. 6, 2012
End Date: Jan. 1, 2012
Promotion Details
To Celebrate Jakes Codys signing for PKR The Pokerfarm have teamed up with the pair to offer our players a chance to play with the 'Triple Crown Winner' Jake himself in our exclusive 10 man Sit N Go Freeroll.
To earn yourself a seat in this prestigious Sit N Go couldn't be easier.
All players need to do is generate points over a 2 week period by playing poker on PKR.
The Top 9 places who earn the most points will get to play with Jake in a Sit n Go with the following prize:
1st.   $750
2nd.  $500
3rd.   $250
Plus an extra $500 bounty for whoever knocks out Jake.
The 2 week rake period where players need to accumulate points will be from;
Monday 9th Jan - 23rd Jan.
*Only players who have signed up to PKR through The Pokerfarm are entitled to take part in this promotion.
*Player points will be updated on this page every 48hrs after the 12th of January so players can monitor there progress here.
Experience playing against one of the most feared and talented tournaments players in the world for free. If you want to be the best, you have to play the best!