Brandon Adams Blog
June 8, 2011
Brandon Adams has written a thoughtful piece on why he has taken the decision to wear a Full Tilt Patch at the series. Read it here http://www.macroeconomicwoes.com/uncategorized/the-center-cannot-hold.html
My response follows....
Dear Brandon... Thanks for your kind words, and I appreciate many of your points. I can imagine the decision on whether or not to wear a patch is not one you've taken lightly. The fact that Full Tilt Pros seem to be split on what to do shows that the answer has darkness on both sides.
I think the biggest thing, and I'd be surprised if you're not a little miffed, is the general lack of leadership from the "Full Tilt guys" that you speak of, whose names you don't even mention. I won't mention their names either. But that's the main problem, isn't it. For the last eight years, we've all been assured about who owns and runs Full Tilt without their names being mentioned. We all know about shell companies and secret percentages. We've all been quite happy to think we know who's in charge of Full Tilt without mentioning their names, because they didn't want their names mentioned. I agree with you that these people are some of the smartest and most honest people in the game. These people are among the smartest and most honest people that I've ever met. These are people who have built careers on doing the right thing and doing the right thing now must be on the top of their mind. But you know what? They're acting shady. They are all acting really shady.
You've praised Pokerstars' "extreme efficiency" in paying out players, but that's not really the thing that they should be praised for. What they should be praised for is that they said, "Here I am." It's one of the first things in the Bible, you know. If you're not ashamed of who you are then stand up and say, "Here I am." Pokerstars said you can call us, you can write, us, you can visit us in London or on the Isle of Man. We will solve this problem. Players with accounts were called, phones were worked, personal contact was made. The US Government has accused Pokerstars of breaking the law. But Pokerstars is head held high in facing up to what they've done.
Is it true that you, one of their representatives, a sponsored Pro loyal to the brand, in seven weeks have had nothing more than form emails from lower minions? Have you had any leadership from the "honest guys?" Has anyone?
Full Tilt has now been accused of some bad things. There's banking fraud, there's co-mingling of funds, there's the sale of rake back accounts, there's sniffs of impropriety among the accounts of their top pros, these are serious accusations. If some of these things have happened, it's not the end. If you turned me upside down and shook my pockets, there would be a long list of things I regret, things that I'm ashamed of, laws I've broken, and people I've wronged. Life isn't always easy, that much is clear. But honest people stand up to charges and go forward from there. Who is Full Tilt and where are they now?
In a time of crisis, it's not enough to work on a solution from behind the scenes. If no one is brave enough right now to say that they are the leader of Full Tilt, then how are we supposed to trust them in the future? I want poker to be good and clean as much as you. But if all the money is paid back tomorrow, is this still the company you want to support?
Forget about going back to the dark days of poker. Unless the honest people who you don't want to name are prepared to stand up and say that they are in charge, the dark days are already here. And it's going to take more than 150 million dollars to make them go away.
2890 Views
|
Comments (0)

Hometown:
Copenhagen
Country of Origin:
USA
Lifetime Winnings:$3,948 Career Titles: 0 2011 POY Rank: 0

100% bonus up to £1250
$5 Bonus released for every 350 WH points earned
Pokerfarm Sponsorship
Up to 50% value back with our sponsorship scheme.See Promotions page for details
$400 New Player freerolls
Recieve 4 tournament tokens for thier weekly $1000 new depositor freerolls.
Exclusive Promo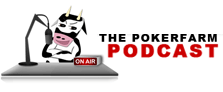 Catch up with the latest Pokerfarm Podcast.
Live From Cannes. Dinner With The Develfish