The Curious Case of Luke Schwartz
June 11, 2011
There's five tables left in the $1500 triple chance Hold'em, and I've perched myself on media row. Still plenty of big names here, like JC Tran, who's rocking his stack beneath a Yankee hat. Carlos Mortensen is impassive as a Spanish bullfighter at a table near the door, and Sam Trickett is head bent and focused, shuffling his chips while his eyes make a steely stare at every feint. But I'm placed to watch the table on the raised stage, where a 26 year old scrappy lump in dirty sweats who's never had so much as a WSOP cash is plying a medium sized stack. I can't help it if I'm fascinated by the curious case of Luke Schwartz.
A blogger scoots by with a fistful of updates about the smartest guy in poker, Bill Chen, who's got bracelets, millions, and a seminal work written on poker math that you need an advanced degree to even start to comprehend. "Who you following here?" he asks, scanning the faces below.
"Schwartz," I say, jerking my thumb.
"Who?"
"The guy in purple... Luke Schwartz." Nothing. "You know, Full Flush?" Nope. Luke Schwartz. The guy with the big mouth who called David Benyamine a big French angler during the Premier League Poker on TV. The one who got onto the Internet forums and said he'd send everyone skint. The maniac who got barred from the EPT after getting chased by security out of the Metropole hotel for refusing to pay for an egg salad sandwich. The player known by Internet lurkers as Full Flush, who is one day lambasting Isildur in the chat while four tabling him at 100-200, and on the rail the next. The British punk who showed up in Monte Carlo and promptly called Tom Dwan names. The bundle of poker who is either the most overrated player of the internet generation or the biggest waste of talent since Jimi Hendrix's sixth string. That guy. Luke Schwartz.
The man who has to be one of poker's biggest enigmas is sitting in seat number five. Schwartz has only got thirty big blinds, but he three bets a hand in middle position and quickly takes the pot down. The very next hand Luke opens the pot and a grey bearded man with a fanny pack moves over the top, all in. Luke sits back in his chair and folds his hands behind his head. He's wearing a tattered purple hoodie, unzipped halfway so that you can see a white tank top underneath. He has to have slept in it. Luke fixes your man with a thick lipped half smile. "Will you show me if I fold?" He asks, and then getting no response, "If I show you and fold, then will you show me?" The greybeard looks completely bewildered and shakes his head. Luke brings his hands down and grabs his cards and starts chuckling with the bushy eyebrows arched, looking around the table to see if anyone gets his joke. As he tosses his cards to the muck, his sleeve pulls back to reveal the diamond encrusted watch underneath. It's worth fifty thousand, easy.
"Eights I had," he says to everyone, "Easy fold, really." "Jacks," says the greybeard with an accent, pointing at himself. And the funny thing is that the greybeard is definitely lying and Schwartz is definitely not. Luke never lies about his hand after the fact. He just doesn't. Doesn't even balance that range. Just tells people what he had if they ask, every time. For a man with few results and not many chips, the confidence Schwartz carries is beyond logic indeed. And yet, boy can he play.
The paradox only exists because Luke Schwartz can play. And I'm not talking about some ordinary run good, very smart, super aggressive, dime a dozen ability to count the three bet stacks and know the spots to make the shove, and how to stare fish down from behind the mirrored shades while taking them on a Teacup ride. I'm talking about something else. I'm talking about talent by the boatloads, spots that make no sense in the context of fifty hands, and can't be explained afterwards by rhyme nor reason. I'm talking about a game so strong that even constant acts of sabotage and self-destruction, even that only neutralizes him somewhat. It's a bit funny really. Watching Luke Schwartz is sometimes like watching someone try to push together two horseshoe magnets with all of their might. One side always flips out.
Luke Schwartz started on the internet. The first I heard of him he was getting into it with the railtards, as he called them, in the internet forums while playing heads up No Limit Hold'em against all comers. That's what he does best. Not play heads up No Limit, at which he's absolutely superb. No, what Luke Schwartz does best, as well as anyone I've ever seen, what Full Flush is a genius at without parallel, is taking on all comers. It doesn't matter if he's at the poker table, on TV, outside a nightclub or being beset upon by every security guard on the casino floor. Luke Schwartz takes on all comers, with plenty of flair. And believe me, you want to watch.
The fellow on Luke's left, a thirty something tight guy with his face masked beneath a pulled tight white hood, doubles up through Schwartz in a standard 50-50 spot. He's raking the pot and sticks the needle in, spouting some nonsense about love of the game. Luke looks at him half lidded with a smile, like the man's a car insurance ad on the TV. He barely gives a shit.
He's not got the Jakeys on, but is sporting a Breitling. Or is it a Rolex? Hell if I know. I just know that Luke's watch is covered in diamonds and the way he got it is by seeing it on someone's wrist and saying, I'll have that. Whatever you want for it. Schwartz is an easy guy to like, a genuinely nice guy, funny as all hell, honest to a fault, and loyal to his friends. He's also an easy guy to hate, for those watching on TV or railtarding his Internet chatbox, where Full Flush has spawned an entire culture alternating between baller wannabes and moralists with disdain. Luke has got a mouth that doesn't care, a voice that can't be rattled, and hostile disdain well capable of cutting to the heart of any matter.
And yet over the two years or so that I've watched Luke play, and talk, and have problems with authority so severe that he should never be allowed into a government office without handcuffs and a gag, over that time I've found Luke to be a perfect bell weather for how firm a person's grasp is on the actual game. It's about seeing through the bullshit, innit, as Luke would say in his north London brogue, close cropped hair, diamond stud earring, three dollar sweats, and four dollar flip flops offsetting his 50k bling. It's about style and substance. Because if you look inside, there's plenty there. And that's why even though Luke alternates fawning praise and dog's abuse from those who love and hate his style and mouth, you won't hear anything when he sits down with the best. You won't hear them say anything but that Luke can play. They all know.
Schwartz has spent the last ten minutes aligning his four stacks of small denomination chips so all the colors align. In between hands, he's been out of his seat and back and forth to the rail, or to crack a joke with Sam Trickett on the table behind. Luke can't sit still. A straight backed player in a chin zippered jacket raises from the cutoff, and Luke's all in from the button with twelve big blinds. Your man's got the Q-J suited against Luke's A-8. Five cards later and Schwartz is done.
He shakes hands with class, wishes luck to Trickett, and lopes out of the room. It's a small cash for the man named Luke Schwartz. His first ever cash at the World Series of Poker. But greatness hangs heavy on the head of the king. And when Luke's walking out the door all you can see is the hoodie and sweats, and today it's the watch and the diamond earring that look out of place.
There's a picture of Luke Schwartz on the Hendon Mob database just above his name. It's a photo of a 21 year old with the world at his feet and hands clasped around his chips, a hungry kid who doesn't need to hope he's going to take the poker world by storm. It's a fellow who knows exactly where he's going and just what he's going to do. But it hasn't happened that way yet. There's reasons. There always are. But not enough of them to explain away the curious case of Luke Schwartz.
1208 Views
|
Comments (4)
What Others Are Saying
4 Comments about The Curious Case of Luke Schwartz

Hometown:
Copenhagen
Country of Origin:
USA
Lifetime Winnings:$3,948 Career Titles: 0 2011 POY Rank: 0

100% bonus up to £1250
$5 Bonus released for every 350 WH points earned
Pokerfarm Sponsorship
Up to 50% value back with our sponsorship scheme.See Promotions page for details
$400 New Player freerolls
Recieve 4 tournament tokens for thier weekly $1000 new depositor freerolls.
Exclusive Promo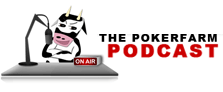 Catch up with the latest Pokerfarm Podcast.
Live From Cannes. Dinner With The Develfish