Live Blogging The Caesars Cup
Oct. 19, 2011
No money, but all the pride you can muster.  The Caesar's Cup is nearly ready to roll.  From my perch over two eight euro espressos in the bar of the Majestic Hotel  the excitement is palpable.  Everybody knows that it's a good idea and a cool format.  And nobody wants to lose.  Team North America may or may not have added Canada because they're not strong enough on their own. I'll be live blogging the event from here and ringside so stay tuned for the next few hours.
11:45 am in the Majestic hotel in Cannes and there's a palapable buzz of excitement.  Team Europe is zipping up they're red jackets, Tony G and Jake Cody, both of whom are in the main event.  Rumor going around that Cody might be partnered with Gus Hansen in the first round.  Media and camera crews flood this side ball room at the Hotel Majestic, where sixteen cameras, fourteen WSOP bigwigs and a whole bunch of media currently look prepared to decide the fate of the Caesar's Cup.  Max Lykov has now donned his red Team Europe jacket.  Team USA report coming up next.
11:50 Phil Hellmuth has just shouted out to Tony G, Tony what's the line?  Someone call James Bord and find out what's the line!  There's got to be some side betting going on.  Team USA is now here and complete and wearing their blue jackets complemented by American Flags and gold stripes.  Nobody's asked Mercier or Negreanu what they think of wearing the American flag.  Ben Lamb and Mercier have just been interviewed by Kristy Arnett from Pokernews.  They were the late additions to the side, subbing in when Huck Seed and Doyle Brunson opted out of the trip.  But really, which two would you rather have?
Team USA consists of captain Phil Hellmuth, Daniel Negreanu, Johnny Chan, Ben Lamb, and Jason Mercier.  The only member of Team USA not on the scene is Negreanu, who's running late.  Hellmuth has just ordered croissants.   Get them going, he shouted.  Hellmuth's plans for the order were leaked yesterday by Tony G, check out the video here http://www.youtube.com/watch?v=ruiYjjDPNfw&feature=player_embedded
11:59  And Negreanu has walked into the room.  We still don't know what the line is, as he just brushed off Tony G's entreaty.  Seems to be a consensus that Team Europe is favourite but the Americans don't want to ask for odds.  If only Ivey was here.  He's never scared to ask for a squeezey.
Noon:  Hellmuth has his arm around Tony G, some of my boys want to bet you.  Don't worry, James Bord is on his way.  Thank gosh.  Everybody knows this isn't going to be any real fun until the bets get made.  Stay tuned!
12 Noon:  This might get started a little bit late, but that gives us a chance to run through both teams.  BTW I just found out that Mercier isn't Canadian.  He's from Florida.  Did a great interview with Gus Hansen last night.  Listen here.  https://thepokerfarm.com/poker-podcast/
Team Europe:
Elky:  (Team Captain) Elky has thrown himself into the role of European team captain this year.  He's been throwing himself into a lot of things lately, as Elky's profile gets bigger and everybody has been learning that he has a sense of humor and personality to match his outsized poker game and totally unique hairstyle.  There's certainly not a more recognizable icon in the poker world.
I'll just digress here for a second to talk hairstyles, because Team Europe is lined up for a Team photo and talk about five guys rocking five different hairdos, they almost look like a boy band.  Elky, of course, with the spiky ash blond, dyed nearly white.  Jake Cody with a shock of black that he wears over his head Benny Spindler style, like a mop.  Lykov plays the nightclub bouncer brown, spiky on top and shaved on the sides with a three day beard.  Gus Hansen goes for the three year prison sentence buzz.  And Tony G is the before picture in the ad for the flowbe do it yourself vacuum home haircutting kit.  What a team!
BTW, I think it's important to note that I have a personal bias towards Johnny Chan and poker fashion.  Players of a certain age, and I am of that age, recognize Johnny Chan as the leader in poker fashion for a certain time period.  He was the man that made Fila sweatsuits famous, and we all followed.  I personally had a closet of no less than eleven different Nike and Fila two piece sweatsuits for poker that I got after seeing Johnn Chan on the cover of every poker magazine from 1988-1991.  He's a personal fashion hero.  Someone, though, should tell him, their time of prominence has passed.
12:30  The match is ready to start.  It's Hellmuth vs.  Elky for the coin toss to see who has the button.  Heads or tails.  Hellmuth's call is "Not Tails."  That's the first time I've ever heard that.  After a brief technical discussion, Europe wins the button, and we are finding out who is going to play for the first match.
BTW:  DONT FORGET TO KEEP REFRESHING THIS PAGE FOR THE UPDATES
Bordy has not made it and some last minute haggling over odds is going on.  The Americans are asking for odds.  Elky fires back, you want odds?  That's a bit sick.  Tony G is offering an unlimited bet at even money.  Hellmuth and Negreanu have now backed off a little bit, but Ben Lamb has stepped to the fore.  It seems like national pride has overwhelmed him here, and it won't be until much later that he's just placed a bet on Hellmuth and Chan winning anything in poker that will take place between five and fifteen big blinds.  At least it'll make a great story at the bar.
12:39  Hellmuth just shouted out, "Is this being live streamed?  Do you want me tweet this out or what?  I just cracked one million followers!"  To which Seth Palansky replied, "Now you're only three million behind Bruce Jenner."  Needle of the year, by slam dunk. 
There is a live stream of the event, here.  http://www.wsop.com/2011/WSOPE/live-video/  But stay on this page for the live behind the scenes blogging…
12:45  Introductions have been made and the first match has been announced.  Hellmuth's picks were leaked yesterday, and it was known that he was going to send out the rookies first in Ben Lamb and Jason Mercier.  But it was general shock when Jake Cody got announced as a partner to Tony G, because everyone assumed that Tony would be waiting in the wings for Hellmuth, and Jake Cody as late as twenty minutes before KO was sure he was getting put with Gus.  But it appears that practical considerations have trumped desire here, and because Jake and Tony are both still left in the Main Event and this match will definitely spill over, they have to play first.  By all accounts, however, an interesting pairing.
12:51  Play is about to begin and James Bord has showed up.  There is a bet on.  Terms to be revealed imminently.
Meanwhile, the first match of the Caesar's Cup is underway.  Mercier and Lamb vs.  Tony and Jake in alternate action match.  Cody looks completely terrified.  And who could blame him.  Imagine your Jake Cody and have to play the turn every time Tony plays the flop.  pretty scary, right?
12:56  So far, Tony G the only one talking.  Worry among the press corp that Mercier and Lamb might not respond to his taunts.  Personally, I think they have a breaking point and Tony G will find it.
12:58  Bet has been struck!  Daniel Negreanu betting 25k euros on Team USA's at 2.05 vs. Matchbook.com .  That's 21/20 for the Europeans, and +105 for Americans.  Game on!!
13:02 We reached our first river.  Cody bet the turn, and when the action got to Tony G on the river the entire team Europe rose from their seats and came to the table.  Everybody terrified.  After a short pause, Tony G checked the action behind and turned over the winner.  Team Europe drags the pot.  Should I have bet the river, he asks Jake?  Gus pipes up, "It's all right Tony.  One of these days you're bound to get a river decision correct."  Room erupts.  But Team Europe has taken the lead.
13:07 Gus just implored Cody to get the money in.  Don't give Tony another river decision, he cracks.  Jake obliges, and the money goes in.  I didn't see the cards, but Team USA held up and took a 20-1 chip lead.  Not looking good.  Team Europe on the back foot.
13:12 Team America wins the first match and takes a 1-0 lead in this race to 3.  Negreanu a happy man.  Huddle now going on with Team USA.  Everybody knows that if you have to decide who should play heads-up for all the marbles between Hellmuth, Chan, and Negreanu, the choice is obviously Mercier.  Oh my.  Please don't tell me Hellmuth is saving himself for last.  Don't do it Phil…
Pretty easy decisions for Team Europe.  Elky will obv. put himself in with Lykov and leave Gus for last.  And I think Hellmuth will leave Negreanu for the end.  I think...
13:20 Stunned on both ends.  Hrllmuth has stuck in himself and Daniel.  Leaving Chan to play heads-up for all the marbles with a 40 BB stack?  Wha?  And Elky sent in Gus and Lykov, leaving himself for last.  I kind of really like Team Europe's chances now.
Because of the alternate hand format in this second match, Lykov will be playing hands against Hellmuth, and Negreanu will be playing hands against Gus.  I'm not sure if there's a ton in this.  Phil has got his Hellmuth thing going on.  You've got to love this man.  Black shades, black hat, pursed lips, Hellmuth playing poker on TV transports you back to 1989.  The only problem, of course, is that it's not 1989. 
Tony G and Elky are standing behind the table and looking a little shell shocked.  This second match is tons more talkative than the last.  If Hansen and Lykov can't take this down, the Caesar's Cup will be over.  We've yet to have a big pot in this match, but Gus Hansen did shock the table by raising the button.  Action is on Lykov, and he bets.  Hellmuth is a long time in the tank.  Gus leans over to Lykov and says, "watch out.  This guy can read your soul."  A joke, but apparently Hellmuth does, as he raises and takes the pot.
Alternate hand strategy is I think very different from alternate action strategy.  In this particular format it makes sense that if one side of the pairing has a huge advantage, the other side should attempt to keep the pots small. 
I can't get over the fact that Hellmuth decided to send Chan in last, if it should get to the tiebreaker.  Call me crazy.  But he could easily have defended sending himself in last because he's Phil Hellmuth, he's the captain.  And he could easily have sent Daniel in last because he's got the biggest bet on the match.  But what possible reason could Hellmuth have for wanting to let the fate of Team USA rest on Johnny Chan playing heads up?  The only thing I can think is that Hellmuth decided he didn't want to send himself last because of the amount of ribbing he'd get if he lost, and he didn't want to send Daniel in last because they are so competitive with each other and doesn't want Daniel to get credit for saving Team America if it comes to that.  Please tell me I'm wrong.
The play has been all small pot, snall betting so far this match.  If it seems like I'm making a lot of fun of Hellmuth, let's be honest.  It's only because making fun of Phil Hellmuth is the greatest sport in poker.  But what is going on in his head.  Picking five people and then splitting them up into two groups of two and one group of one isn't rocket science, but Hellmuth has made it look supremely difficult so far. 
Meanwhile, Hellmuth makes a nice river value bet with 2nd pair, no kicker and Lykov pays him off, then mucks.  At least Hellmuth has one thing working today.  It's definitely worth mentioning that both Hellmuth and Negreanu got spanked last year when they played together.  In fact, their public acrimony was hysterical, with Negreanu essentially calling Hellmuth a can't play a short stack big blind Western American idiot.  If they don't win here today, it'll be Woods-Mickelson all over again. They're under tremendous pressure…
Team Europe doubles up back to their starting stack.  Blinds though, 3-6 k, mean that the average stack is only 16bb.  Gus, who during his run over the last 12 months to 1 WSOPE head-up bracelet and one WSOP head-up semifinal, limped over 90% of his buttons.  So far today against Negreanu, he's raised one button and folded another.  Honestly, weird.
Meanwhile, Hellmuth has min-raised the button off of 12 big blinds and Lykov clicked him back.  Hellmuth's in the tank.  You know he wants to call.  And he does.  Negreanu starts laughing so hard he has to leave the table.  Lykov is leading him down the path.  He bets 6k on the flop into a 48k pot.  Hellmuth calls.  Everybody knows Hellmuth's going to fold the turn.  It has to happen.  It does. 
It's happened.  This is TV history.  Daniel was walking out shaking his head, but laughing at the same time.  It's not that Hellmuth managed to lose a match.  It's how it happened.  Everybody is now sure that Europe are favorites.  It's nothing against Johnny Chan.  But why is he the guy that has to play Elky off a 40 bb stack?
14:21 Ten minute break been going on.  Johnny Chan is pacing the floor all alone.  Elky's doing an interview in front of the cameras.  Negreanu and Ben Lamb and Mercier are playing on an Ipad.  Gambling.  Noone is talking to Phil Hellmuth .  Mori Eskandiari is looking pleased as punch because the Caesar's Cup is now going to a winner take all tie breaker.  James Bord is calling everybody he knows and making fun of Phil Hellmuth.  I'd like to make it clear that I love Phil Hellmuth.  His personality, his heart, and what he's done for poker.  But he can sure make some colossal blunders. 
It's Elky vs. Chan for the Caesar's Cup.  Blinds of 1-2 k, starting stacks of 100k, blinds raised every ten minutes.  Ninety-nine out of one hundred times this is a complete crap shoot.  A coin flip.  There's nothing in it.  And yet you'd rather have a white haired video game expert from France who can multi table twenty-seven games online as easy as brushing his teeth over the man with the orange.  Because this game is essentially clicking buttons. 
14:30  In the true spirit of the Caesar's Cup, I have only just learned what the rules are.  My apologies, whoever has been following along.  I sure am dumb.  Just found out that The Caesar's Cup is not best of three, it's first to three.  First to three points.  Ignore everything I've written so far.  After this match, everyone will have played once, and it'll be up to the Captain's to decide who plays the potential next two matches.  So the big match could be the next one. 
14:34 First level of blinds over.  Not much has happened. Small pot poker.  Elky with the min raising and Johnny following along.  Team Europe is temporarily three handed, as Cody and Tony G have left for the main event.  Gus and Lykov sit intently over Elky's shoulder however, watching in. 
If Team Europe wins the next match, Hellmuth pretty much has to send in Negreanu. It's common courtesy to send in the man whose made the biggest bet.  Padraig Parkinson always had a theory about the Ryder Cup.  He said if someone is facing a ten foot putt or less for the title, the man in the crowd who made the biggest bet should be able to come out and take it. I always liked that idea.
And this setup reminds me of a story I've always called The Devilfish, The Master Classics, and a Pie Plate.  Several years ago, like about ten or so, when the Master Classics was still one of the biggest tournaments in Europe it had gotten very late on the final day.  The final table hadn't even started until 1am and the tournament had been going for about a week of fourteen hour days and had been a complete sellout where seats were being sold at a premium and Betfair had made a fledgling market and I was over blogging for a new product called the Hendon Mob live stream. It had been a very long week and pretty much everybody wanted to go home.  To make matters worse, for some reason or another the casino had to close at 4am no matter what because of the laws and for that reason the tournament had to be finished and there was a bit of a panic about what would happen if for some reason the pumpkin hour was reached and the final table was still going on. 
Now I do need to go back just a little bit here, because when there were approximately four tables left the Devilfish had been knocked out by someone who he decided absolutely could not play a lick and had decided to lay a series of bets that this particular fellow wouldn't win the tournament.  Sure enough the fellow reached the final table as the chip leader and a very agitated Devilfish started appearing around the room funking against your man.  Well, about 3am they got three handed and the players cut a deal to the satisfaction of all parties.  Several hundred thousand guilders were apportioned and all that remained was to finish out the tournament for posterity and award the cheap silver coated pie plate to the winner.  No money remained to be given out.  All that remained was the pie plate.  And of course the Devilfish's bet. 
You can guess the rest.  There was a poor schmo who had managed to rech this stage of the tournament, had made the deal, was completely exhausted, and now wanted nothing more than to go home.  And the Devilfish had gotten inside the rail and behind the table and had now taken up a full time position in trying to convince your man just how important it was to him to win the pie plate.  It was, literally, one of the funniest things you've ever seen.  And despite the Devilfish's travails, and believe me he gave it his all, the pie plate went the other way, and with it several thousand of Devilfish's dollars.  True story.
14:59
In the Elky vs. Chan match, blinds have now gone 4-8k.  10 bb average, and Chan has acquitted himself quite well.  It comes down to a race for all the chips, which is pretty much almost all you can do in this spot.  And the race is on….  Tony G back in the room after being knocked out of the Main Event on the other side of the room.  And Chan defeats Elky.  Gotta love Johnny Chan. 
Team Europe now on their face.  And there's almost no way that Team Europe doesn't go with Gus Hansen here.  The question is where does Team USA go.  Phil says it's either me or Daniel.  But you know it's going to be Phil.  And Phil does choose himself.  Because if he chooses Daniel and Daniel wins, then Negreanu is the hero and Phil doesn't play.  But if he chooses himself, then he gets to be the hero if he wins and if he loses, then all the pressure is on Daniel to be the goat.  Perfect. 
Elky though, goes a little out of the box by choosing Max Lykov, who he clearly rates very highly.  And we have a reprise of Match #2, with Lykov and Hellmuth locked in battle. 
15:10n Phil is going medieval on Lykov.  Call preflop, and the dark check.  James Bord with running commentary.  Negreanu staring straight ahead. 
Phil wins a race.  He's on the verge of winning this one for Team America.  It's been a little rocky for Hellmuth, but a race has gotten him to a 3-1 chip lead.  And he is now poised for the Caesar's Cup. 
15:19  Hellmuth turns up the aggression, moving all –in three hands on the trot and finally getting his first swipe at the title with the 9-5.  Lykov shows A-5 and holds to double back to even.
Gus is very funny.  He walks away and comes back to the table three minutes later sits down and shakes his head.  "What the hell were you doing Phil with that 9-5?" Everyone laughs. "Looking for something to merge and you finally found it…"  Poor Phil had the one swipe, and now is starting to feel those feelings again.  He hasn't said a word in five minutes.  And Tony G is in the bar downing vodkas.  There are two ticking time bombs in the Majestic Hotel and we are three minutes from detonation.
Here we go, Caesars Cup.  Phil limp traps with the Q-T off suit on the button.  Snap calls the shove. Max has K-9 suited and can't believe he's ahead.  And Team USA wins the Caesar's Cup.
Hellmuth's heroes.  And yet, it feels so unsatisfying.  Fun, though.  A whole lot of fun.
15:34 Thanks for joining along, in this the second edition of the Caesar's Cup.  This sets things up perfectly for two years from now when we'll hopefully see the teams go at it again.  Let's recap the matches, just for fun.
Match 1:  Ben Lamb and Jason Mercier vs.  Jake Cody and Tony G
Arguably Team USA's high point and strongest pairing.  Mercier and Lamb said very little during the proceedings but were in complete sync.  Cody and Tony G never seemed comfortable with each other.  G took a lot of ribbing for missing a value bet on the river and the boys soon had their chips all-in on a race that they lost.  USA 1 – 0 Europe.  Tony G disappeared to the main event and the bar.
Match 2:  Daniel Negreanu and Phil Hellmuth vs.  Max Lykov and Gus Hansen
Team Europe fought back straight away.  Lykov and Hansen were in fine form and Gus seemed to particularly enjoy ribbing Hellmuth at every opportunity.  Negreanu and Hellmuth are like brothers.  They hate each other, yet they love each other, they have the same blood.  But Negreanu is not scared to say that he thinks Hellmuth is one of the dumbest players alive in this format.  And his face fell off of the earth when Hellmuth put them together.  You had to think about Woods and Mickelson.  The key play was typically Hellmuth, a reprise of last year when he just completely butchered a ten big blind stack.  I caught Negreanu in the hallway afterwards basically talking to himself.  Too funny.  USA 1 – 1 Europe
Match 3:  Johnny Chan vs. Elky
The first of three potential heads –up matches.  Both these players forced to play by virtue they hadn't played yet and it delved into a tight match that raced at the end.  Won on a flip, and flip won by Team USA.  It'd be quite easy to make fun of Johnny Chan these days, he isn't seen many places and he's reported to have lost half a step when it comes to playing cash.  But he was focused, he's far from stubborn, and as Negreanu said, if you don't make any major mistakes it comes down to run good in the end.  I'll tell you one thing though.  Chan loved the win.  He was happy as peach pie.  USA 2 – 1 Europe.
Match 4:
Hellmuth vs. Lykov
Even though Captaincy isn't the most advanced game theory mechinations of all time, mistakes were possible.  And I think both captains let themselves down here.  Hellmuth clearly made a decision based on trying to put himself in the hero seat for this match, taking a shot to win the Caesar's Cup for his own Team.  By announcing that it was down to him and Negreanu, he essentially took the rookies out of the game after game 1.  Mercier would obviously have been a terror here at every stage and it did seem a little disrespectful to not even pretend to consider him. He's hardly a flash in the pan.  Elky, on the other hand, was faced with a different decision, potential elimination.  Things were obviously made tough for Elky by his hand being forced to put Cody and Tony out first.  I'm sure, with his druthers, he would have rather kept Tony for a later match with Hellmuth involved.  In any event, faced with elimination I think the better call was Gus Hansen to regain team momentum.  Hansen has never lost in Caesar's Cup and his record in live heads up tournament play something like 13-1 over the last year.  Seems wrong to have left him on the bench.  USA 3 – 1 Europe.  USA wins Caesar's Cup.
Fun stuff, though.  Hellmuth wins Caesar Cup for Team USA.  What odds would you take on him being on the team in two years if Jason Mercier makes captain, though.
1742 Views
|
Comments (1)
What Others Are Saying
1 Comment about Live Blogging The Caesars Cup

Hometown:
Copenhagen
Country of Origin:
USA
Lifetime Winnings:$3,948 Career Titles: 0 2011 POY Rank: 0

100% bonus up to £1250
$5 Bonus released for every 350 WH points earned
Pokerfarm Sponsorship
Up to 50% value back with our sponsorship scheme.See Promotions page for details
$400 New Player freerolls
Recieve 4 tournament tokens for thier weekly $1000 new depositor freerolls.
Exclusive Promo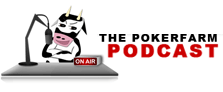 Catch up with the latest Pokerfarm Podcast.
Live From Cannes. Dinner With The Develfish