Live Blogging The WSOP Final Table
Nov. 6, 2011
12pm CET: I wish my connection was better.  I wish my screen was bigger.  I wish I was in Las Vegas.  Other than that, it's impossible for me to be any more pumped up for what is flat out one of my favourite days of the year.  When one day the final table of the main event of the World Series of Poker stops being for me like the minute that all the food arrives on the Thanksgiving table with the anticipation of the final fireworks barrage in the park on the evening of the Fourth of July, when one day that happens I'm quite prepared to hang up my boots, stare out of my window and drool.  Until that time, however, let's have some fun.
It's nine hours to kick off.  It's nine hours to kick off but we're starting early, and I havn't even had coffee yet.  Here's the things that I intend to cover before the actual first cards are dealt in the main event, so stay with me because we've hardly got time.  We need to talk betting, we need to go around the table, and we need to talk about the coverage.  That's a reminder to myself. 
Here's how I hope it will work.  I hope this will be an interactive process.  I hope you will not make this page your primary coverage for the final table of the WSOP, this will merely be an accompaniment to your multitasking Sunday.  You'll probably need to have a window for the stream, a window for the "as close to live as possible" updates from either wsop.com or pokernews.com, and a window for the betting markets.  Then you'll need to have all your windows for the Sunday grinds and donkaments, plus keeping track of football scores and the NFL.  This is going to be a busy Sunday. 
Such a great day for sitting at the computer and watching everything, that I'm not even sure I'd want to be watching this in Vegas.  And then I read this.   
http://lildaveslife.blogspot.com/2011/11/one-of-weirdest-days-ever.html
And then I realized that of course I want to be in Vegas.  Padraig Parkinson mentioned that today is a day that Las Vegas bail bondsmen might get stretched to their limits.  I think he's right. The English crowd is geared up for this, the Irish crowd is geared up, Phil Collins team is a right bunch of animals, and Ben Lamb has spent the last six weeks drinking his way through Europe.  It's going to be riotous in the Penn and Teller theatre tonight.  But more on that later.  For now, sit back and let's get ready for the show!
12:30 CET  I want to start by talking about what's going to be happening there at the Penn and Teller theatre today, because I've thought about it a little bit and I'm quite sure that not enough other people have.  And what you are going to have in there is absolute carnage. 
I am for revealing hole cards at least as much as the next man and I am for making live poker both TV and audience friendly as much as any man has any right.  It is my passion project.  I fully applaud ESPN for taking steps to showcase poker as a sport rather than a packaged product, and I understand going from only showing some hole cards from some hands days or months later to showing some hole cards from some hands one half hour later on a live stream to showing potentially all hole cards from all hands on a fifteen minute delay broadcast live across the world is a series of incremental steps that must be taken one at a time.  It's just that this particular step is slightly problematic, and I think we will all see that later tonight.  This year's November Nine are about to become the world's most expensive guinea pigs.
If you were a player deep in the Main Event of the WSOP in Las Vegas this year, then there was some information coming through which it could help you to have.  Hole cards from big pots that went past the flop were being streamed on a half hour delay, and so many of the players had a friend or two at home who were texting them hole card information when appropriate.  And when it got down to the final ten handed table, it became more prevalent. 
But the difference between only showing hole cards that make it past the flop and showing cards from every hand is like chalk and cheese.  Every player in the November Nine will have decided that they want to know the cards from every hand fifteen minutes after the fact, and they will likely all have assembled some sort of team to do this.  In an ideal world, the team would consist of one person watching TV from a remote location transmitting the hands to someone inside the Penn and Teller theatre who is then writing every hand down on a large pad of paper or a putting it into a PDA and showing it to the player on a regular basis.  That's the ideal, that's with a minimum of fuss, and even that will involve every player getting out of his seat every hand to go and consort with his rail.
At the very least, the Final Table on TV will look like Grand Central Station.  As soon as every player folds he'll be out of his seat and over at the rail.  The players will all be up and down like pogo sticks.  There's quite a possibility that some of the players are barely even watching the game, they'll become so obsessed with making sure they have all the information about all the hands. 
But take it a few steps further.  What if some people's rails are drunk?  What happens when one player's rail completely falls apart with drunks?  What happens when a player is trying to find out information and every time he walks over to his rail eleven guys are shouting twelve different kinds of advice to him?  Now normally he could just ignore this, but this no normal game.  This is a game where everybody knows every hand that has been played and the player needs to find everything out. 
Throw in the pressure of the final table, the cacophony of the auditorium, the fact that the entire audience will be clamouring to find out what happened fifteen minutes ago, the fact that most of the drama will be taking place on the rail rather than the stage, the fact that at least half of the players at the final table will be knocked out by the actions of their rail or by paying too much attention to people who had nothing to do with them getting there in the first place, and I'm saying that it will be absolute carnage tonight at the WSOP.
I'm stepping out for lunch with the legendary Fun Warren.  But more on this shortly.
15:30 CET  I've moved locations, now coming to you from the media centre just above the final table at WPT Amneville.  We've got quite a battle going on here as well, although unfortunately fairy tale enthusiasts were disappointed when Joseph Cheong busted yesterday in 12th place.  Cheong was the hero of last year's November Nine for anyone with a pulse and we would have had a serendipitous (needed the spellchecker for that one) tale to tell were he to be fighting for the WPT title mere hours before this year's WSOP final table gets underway in Vegas. 
There is still some nice drama to be played out here, most of it centering around the interplay between the two chip leaders, New Yorker Scott Baumstein and Frenchman Adrian Alan.  They were sitting next to each other for most of yesterday's play and went at it tooth and nail, Adrian on Scott's left for a pot that featured a preflop six-bet by Baumstein with the king-ten.  Adrian seemed to agree that it was way ahead.  But if you're trying to get in the mood, poker is happening now over at
http://www.worldpokertour.com/Live_Updates/Live.aspx
Still six, hunkered down with chips.
15:40  Lunch, by the way, was entrecote and chips.  Fun Warren made a scene over onion rings and he paid the price.  But let's get back to the business at hand, what's going to go on on the floor tonight at the final table.  Because when handicapping this final, you now have to take into account not only who the player is, but who his team may consist of.  We'll be going with a lot of incomplete information, but there's nine players to get through so let's dive in.
15:45  Quick links for suggested reading.  Short Stacked Shamus seems as remotely invested in the proceedings as I am, and he's just thrown up some excitement and plenty of practical details at
http://hardboiledpoker.blogspot.com/2011/11/almost-live-blog-2011-wsop-main-event.html
He then sent me over to Dr. Pauly, another must stay tuned to and probably our best man on the floor from Vegas today for all things gossip related which could easily affect the outcome of the tournament.  If I'm not mistaken, it was Pauly who broke the story of Dennis Phillips supporters vomiting in the bathroom in 2008, which was the first sign that all was not well in that camp.  Pauly's done a betting preview at
http://taopoker.blogspot.com/2011/11/betting-guide-to-2011-november-nine.html

Here are the starting stacks and seating assignments for the final table:

Seat 1: Matt Giannetti (U.S.) -- 24,750,000
Seat 2: Badih "Bob" Bounahra (Belize) -- 19,700,000
Seat 3: Eoghan O'Dea (Ireland) -- 33,925,000
Seat 4: Phil Collins (U.S.) -- 23,875,000
Seat 5: Anton Makiievskyi (Ukraine) -- 13,825,000
Seat 6: Sam Holden (U.K.) -- 12,375,000
Seat 7: Pius Heinz (Germany) -- 16,425,000
Seat 8: Ben Lamb (U.S.) -- 20,875,000
Seat 9: Martin Staszko (Czech Republic) -- 40,175,000
A note about the player bios that I am about to give.  These are not meant to be complete.  There's plenty of information out there on these guys and you can start out by going here –
http://sports.espn.go.com/espn/poker/features/novemberNine
16:00 – Seat 1 – Matt Giannetti
Right now Giannetti is the in vogue pick among media, journalists, and cognoscenti (spellchecker #2).  And most of the reason for that, besides the fact that he's obviously a very good player, is that he's been the November Nine player whose game has been the most visible since the November Nine.  This is pretty much through his impressive victory at the WPT Malta last month, because he's personable, because he's got a nice resume of friends, and because he's well respected as a cash game pro.  Here's a couple of thoughts, though, in no particular order.
He played really tight approaching the final table bubble.  Were it not for finding premium hands twice when time was running out, who knows.  I've heard two possible explanations for this.  One, he's a cash game player.  He hasn't spent twelve hours a day playing forty tournaments a day and doesn't thrive in the level of forty big blinds and below.  The other explanation that I heard batted around is that he was fairly potless around the time of the Main Event and had one eye on laddering up.  Now the pressure's off and he can open it up, hence his domination in Malta.  I think it's a combination of both.
Nenad Medic is one of his close friends.  Now this I know for sure.  You cannot possibly survive as one of Nenad Medic's best friends unless you're comfortably prepared to party like there's no tomorrow on short notice at all times and in strange cities for three days without sleep.  It just is what it is.  I've never met Giannetti, but I'm willing to bet he's not all about cracking the books and good night sleeps.
He has a great table image right now.  He's got a lot of respect from the table and the belief that he's a solid player.  If he chooses to pull one out of the bag, it has a high chance of success. 
I saw Giannetti play a pot against John Hewitt when there were four tables left, where he's flatted Hewitt's middle position open from the button, flatted the Q-J-3 rainbow flop, and called the second barrel when a 6 hit the turn. When Hewitt fired again on the Ace on the river, however, Giannetti raised him, putting in almost half of his stack.  He was bluffing with two tens and Hewitt took ages to call him with a set of 6's.  It was a fascinating hand which you could go round and round about, but I'm going to take two key points from it.  The first is that Giannetti is a very tricky player who is trying to find lots of ways to win a pot.  The second is that it's unlikely that his stack is going to ever be deep enough for him to be playing the kind of poker he feels most comfortable about.  I'm not crazy about his chances.
I will take a flyer, however, and guess that he's going to have a crack team at work this WSOP.  He's thought about the angles that this live stream presents and come up with a serious game plan for it.  He will have a close knit circle of advisors concentrating on the job at hand.
Seat 2 – Bob Bounahra – There's not much to say about Bob Bounahra, except that if he isn't a super tight nit who's only game is to wait for hands and move up the places, he's going to surprise a whole lot of people.  He's being touted as the everyman at the table, this year's Darvin Moon, and etc.  But the truth is he's nothing like Darvin Moon.  Darvin Moon threw his weight around with a 52% VPIP.  Bounahra's only playing super premium.  Not only does he need unbelievable starting cards to win, he also has to have coolers.  He also doesn't have a great stack.  Most of the interest in Bounahra will center on the first out market, but more on that later.
I have no idea what kind of team Bounahra will be bringing with him, but being from Belize you'd have to imagine that he's not got access to some of the best poker minds out there.  And all that information could work against him, it'll just be too much to handle.  It's very hard to see a situation where Bounahra ends up as the next WSOP champion. 
17:00 - Seat 3 – Eoghan O'Dea – I know Eoghan quite well, bearing in mind that he's a pretty private person, has a close circle of friends, and I'm 15 about years older than him.  The person I really do know well is Eoghan's father, Donnacha, who was one of the first people I ever met in European poker and someone who I consider a very good friend.   There are many ways in which Eoghan and Donnacha are similar, which is only natural.  But there's one big way that Eoghan is different, and it's pretty well encapsulated in how you pronounce his last name.  There's been a huge huffamoral (don't need spellchecker here) in the coverage with the Americans up in arms over whether or not you say O-Day or O-Dee, with Phil Hellmuth pointedly exclaiming, "Of course it's O-Day.  We've been calling Donnacha that for years!"  Which is true.  But the fact is that it's O'Dee.  That's the closest you can come to the way they say it in Ireland, although unless you drink three pints of Guiness and twirl your tongue and can brogue out the side of your mouth you're not going to quite get it right.  But the fact is that Donnacha was quite happy to let the Yanks mispronounce his name for the last twenty years, and Eoghan's not.  In fact I've just read a tweet that Eoghan is planning on wearing a T-shirt which has on it "ONOD", which is both perfectly witty, classy, and a thumb up the nose at American ignorance all at the same time.  And as any Irishman will tell you, that means Eoghan has hit the holy trinity of the meaning of life before the cards are even dealt.  So he's got that going for him.
If Eoghan goes well in the main event then I will undoubtedly digress into the long and distinguished history of the Irish at the WSOP, because it's a favourite topic of mine and after all, right now I'm mostly just entertaining myself. But let's stick to Eoghan right now, because there's plenty to be said about him.
Eoghan is largely perceived by the members of the final table as someone who's very solid and essentially tight.  And in fact I was talking to one of his close friends in Dublin last week and he told me that even though he rooting for Eoghan, he thought Eoghan was just too tight to win.  So either it's true, that he's just too tight, or else he's done such a good job of concealing his weapons that not even his friends know what he's capable of.  And I've got a feeling it's the latter.
Eoghan's big TV poker moment before this year's WSOP was the Ladbrokes Poker Million a few years ago when he came second to Marty Smyth.  Although not the WSOP by a huge magnitude, the Poker Million final was played live on TV with hole card cameras and a big audience in town with friends and family and had a several month wait between making the final and playing the final. So there are elements which, whether or not they gave him experience, they did give him an opportunity to show how he handles pressure.  And Eoghan handles pressure.
I think back to a hand he played in the heat against Ram Vaswani.  And I can't remember a single thing about the hand, but I remember that he took Ram to town by making a bluff so brazen, so unexpected, and so completely outlandish that Ram never saw it coming.  He just snap mucked in a situation where he should never have snap mucked.  And I remember thinking at the time, now this is several years ago, I remember thinking at the time, wow.  This kids got some clubs in his bag.
Eoghan has approached this November Nine in a rather unique way.  He's mostly ignored it.  There was some story about an interview he did for a magazine and someone asked him about the player on his left and Eoghan said, "He's on my left?"  I saw Donnacha over several nights in London last month and I lost count of the number of times he said, "Now if it were me…."  And we all just pissed ourselves laughing.  Because while there's no question Donnacha is as proud as punch of Eoghan and would be quite happy to help him prepare in all manner of ways for this final table, Eoghan is doing things his own way.  And most of that has been keeping his counsel to himself. 
And even though Eoghan has pretty much followed in his father's footsteps in many senses of the word, he has one hundred percent done it on his own, with his own bankroll and his own money and his own mistakes.  And if he's a lot like Donnacha, which he is, it's more about using your father as a role model than a crutch. 
I'll just take a moment here to talk a little bit about Donnacha O'Dea, because obviously he's a part of the story.  In Irish poker Donnacha is simply called "The Don".  And it's not for his achievements in tournament poker, which, despite a WSOP bracelet and a main event final table and a Poker Million championship are really quite pedestrian.  What Donnacha is, pretty much up until recently when all the figures got skewed and the past doesn't count, what Donnacha is is probably the biggest winner in poker among Europeans over the twenty years between 1980-2000.  Donnacha is a guy who was always the professional's professional, someone who won every single year, who never got out of line, who played as hi as they played as long as the game was good.  He won the money.
As far as Ireland is concerned, the O'Dea family is a bit of royalty.  It's not only Donnacha and Eoghan who play poker.  Donnacha's father was a famous actor who ran the poker game in Dublin that the mayor played in.  And Donnacha's mother was a famous actress of stage and screen whose name was known to everybody in Europe.  And Donnacha himself was an Olympic swimmer who swam for Ireland in, I think, Mexico City.  It's quite a story.
Anyway, story aside and back to Eoghan.  I have no idea what his plans are for his team at the final table, but I can say that even though there will be a lot of spirit, enthusiasm, and motivation among his friends and Irish supporters, the practical aspects of the team are nothing short of a major liability.  The Irish will be completely mad.  They will be singing, they will be chanting, and if any of them are in any shape to relay hand information to Eoghan at the rail then they will have been hired as outside contractors.
I think Eoghan knows that, though.  I think he's mostly taking this on on his own, and it's a strategy that has paid dividends in the past.  There's so much pressure and so many voices and opinions that are rolling around the occasion of the Final Table that it can basically put everyone off their game.  Jeff Shulman completely succumbed to it two years ago.  He would have been 100 times better with no support team at all.  We'll see how it works for Eoghan. 
18:30 CET Seat 4 Phil Collins – For many people, the class of the field when it comes to sheer tournament poker.  I love the way John Hewitt talks about the problems for the other players when Phil Collins limps, here
https://thepokerfarm.com/pro-blog/john-hewitt/bubble-boys-final-table-preview/
My defining memory of Phil Collins was very late on Day 7, when there was either two or three tables left and it had been a really long day and they announced there was seven or nine hands left.  And you could see everyone had mentally checked out and was autofolding and waiting to bag them up and hugging their friends and it would have been hard to find anyone in the tournament who wasn't completely exhausted.  And Phil Collins played every single one of the last seven hands.  He is, very simply, a tournament demon.  He's a player. This is what he does.
Beyond that, I'm not sure how he handles the pressure.  His rail is very loud and very drunken.  Eric Lindgren is involved on some level and may have influence in his ear.  He's had very poor form since the November Nine was reached.  Someone said to me something like, he's been nearly first out in every tournament he's played since then.
But he's got the game.  And despite all the hoopla surrounding Ben Lamb, Phil Collins is for me the player of the bunch, the sheer tournament player.  He's the Moorman of the Final Table.
18:45 Two hours until KO.  Down to four in Amneville.  Just had coffee.  In fifteen minutes NFL kicks off, so if you're looking for some action here's what it is.  Indianapolis, Tennessee, and Washington.  That's where we are.
1846 CET Seat 5 Anton Makiievskyi :  The obvious is that this fellow's name is a nightmare for journalists.  Although once you know how to spell it right the first time, you'll be all right.  I have heard this young man described as:  a spew monkey, a retard, a nutcase, and an idiot.  When I told one person I was thinking of backing him he said, "You mean the Ukranian?"  in disbelief and then shook his head sadly.  I've decided to increase my bet by a significant amount.  I'm also backing Anton to be first out.  Poker doesn't always turn out like you think it's supposed to happen.  Cue Jamie Gold and Jerry Yang. 
John Hewitt has described Anton as a nice guy who he ran into in Monte Carlo.  As far as I know, Hewitt is the only person who can attest to having had a conversation with this guy.  Nobody knows him.  ESPN have listed someone as his mentor who no one has ever heard of.  He's not moonlighting as a friend of Timoshenko's, I don't think.   I believe I watched him play quite a bit on Day 7 and thought to myself, that guy is a walking train wreck.  But he's only 21, and he's still in.  This would not be the biggest upset of all time.
19:00 Seat 6 – Sam Holden - Sam Holden is the guy representing all the young talent in the UK, because he's very representative of all the young talent in the UK.  He has slept, ate, and breathed poker for quite a few years, has a network of friends all of whom are super players, is pieced out all over the place, and is living the dream. 
Holden's friends and shareholders are guys like Max Silver and David Vamplew and all the guys from the UKIPT and I've seen him a couple times over the last few months and every time he's just had a big smile and is loving life.  Being the short stack is a release from pressure, because in the back of everybody's mind he's on the hook to be first out.  Anything else is a bonus.  During the golden period, Holden won a TV tournament in the UK which is the kind of tournament that you win when you are in the zone and winning flips and playing perfectly with a thirty big blind or less stack.  So even though short stacks have traditionally had terrible times in the November Nine, I like Holden's chances to make something happen.  I need to get these previews finished so I'm going to leave Sam for more later. 
I just want to point out that his distinctive floppy mop of hair will be borne by several supporters all of whom will have Sam Holden wigs, that his rails be loud, and that if the young British guys haven't thought of the live streaming angles than something's wrong.  Holden will be a guy who will have all the best minds at work on these problems, and because there's no egos among these guys I like him to have the most efficient team out there.  It's just the stack size he's got to overcome.
19:05 Pius Heinz – Seat 7:  It'd be easy to make Pius Heinz the story of German poker, which right now is huge.  From Poker Strategy through to Benny Spindler through to all the great young Europeans these days who aren't from the UK, Germany is coming through with massive poker force.  The only problem with Pius Heinz, as far as I can tell, is that despite appearances to the contrary, he's not one of them.  He's not friends with the German poker elite, he's not known on the German strategy forums, and several people are under the impression that he can't play at all.  Jury's out.  I have no idea.  But despite the fact that German poker is hungry for a world Champion, this guy is not the Elky of Deutschland.  I met a German player last month and he said, "Go Pius Heinz!" and I said, who is he, and he said, "I have no idea!".
Pius definitely plays hands, though, and that's either a good thing or a good reason to first out him.  He plays hands, he opens like crazy, and you have to see him and Lamb as something that will get sorted out in the early going.
19:15  Here in WPT Amneville, Baumstein had nothing go right for him all day, out in fourth.  I think.  Down to three now.
19:15 Seat 8 – Ben Lamb – I can't contribute much that hasn't already been said about Ben Lamb.  He has been made the story of this WSOP.  He's been publicized like the Grinder.  ESPN will be all over him.  The pressure is huge.  His Vegas odds are something like 9/5 which is one of the most ridiculous prices I've ever seen.  You can also burn money by candlelight.  He's trading at about 7/1 in Europe which might actually be a very nice price. 
One thing which is sticking in my head is something I read where he gave up drinking for the whole of the WSOP so he could focus on his poker.  And he demolished the field in several of the tournaments, and in the main event he was completely awesome and he took them apart with a pair of tweezers.  But it's not July anymore.
Ben Lamb came over to Europe for a few weeks and tore through it like a hyena in a cornfield.  I heard about some two hundred euro whiskey shots in Cannes.  But I'll say this.  He's a nice guy, he's a cool customer, and everybody seems to think he's the favourite.  The crown is heavy on the king, though, the crown is heavy on the king.  He would be the guy that everybody at the final table has learned a lot about and it'll be interesting to see how he adapts. But everyone will have to be adapting. 
19:45 Seat 9:  Martin Staszko – Who?  There's something about Martin Stasko.  It's like Kaiser Soze with the limp.  Everybody looks at him and thinks to themself, old guy, and then they move on.  It's always really easy to count the old guys out these days, to just assume that they can't play fast enough for the game.  The thing about Stasko is that even when he was on the feature table, his cards didn't get shown, because he never went to the flop.  So the mystery is there.  Is he a three and four and five betting genius, who built his stack without anyone catching on and never showing a hand?  Or is he just an old guy from the Czech Republic bidding to become the first November Nine chip leader to take the crown?  I ain't laying him until I know more.
20:00 Half hour to kick off and I'm having trouble figuring out how to watch it.  But don't worry, I've got all the way down to Plan D if that's what it takes.  Plan E is a Skype connection with a Las Vegas bail bondsman.  But excitement is in the air. 
The funny thing is that some have said this is overall a fairly weak final table.  I don't care.  It's the coverage, the pressure, the history, the drama, the possibilities to see something special.  Don't tell me poker's not a spectator sport.  Don't tell me poker's not a sport.  I don't even know how much they're playing for. 
You can tell Andrew Feldman is pumped up as well. His Twitter is going crazy.
He's like a kid at his first Justin Bieber concert.
20:08  Oh yeah.  The betting.  Backed O'dea and Collins and Makiievskyi.  Laid Heinz and Boudhara. 
I think the stream for Europeans will be at www.wsop.com
That's what we're going with now. Please write in or comment down below if you hear different.  Where are you watching from?
20:30 Big Thanks to Andrew Feldman, I think,  20 minutes on ESPNplayer.com downloading flash and £1.99 seems to have sorted me out temporarily. 
20:36 My first comment from someone not named Padraig.  Although to be fair, it wouldn't be the first time that Padraig and I have spent hours watching and talking about poker in a public forum without anyone else paying any attention.  Seasons 2-5 of the 888.com UK Open come to mind.
OwenRua says:
6th of November 2011
I'm following along with you here Jesse. I've got wine, sushi, crisps, dip, pizza lined up. I'm grinding the tournaments, I'm grinding twitter, and I'm strapped in for the long haul. In Eoghan We Trust.
Glad to have you along Owen.  I've got coffee, a long media table, the WPT Europe staff, and Fun Warren, who's bouncing off the walls of Amneville. 
20:42  Feldman says online viewers should be here. 
http://espn.go.com/fantasy/blog/_/name/poker/id/7199539/live-coverage-2011-world-series-poker-main-event-final-table
Are we all suffering from the same inner dialogue?  Do you want to be fifteen minutes behind or know what you are watching.  I can't help you.  But the above link is for the live hand by hand updates.
I'm reading Dr. Pauly in the meantime.  He got Staszko at 8-1 at the Rio sportsbook, where it's drifted from 4-1.  What a bet.  Meanwhile, the in-play market on Betfair has just gone live and the one on Matchbook is seeded as well.  Some interesting Arbitration opportunities.  Excuse me for a minute. 
Be careful with these in running markets.  Someone is live and it's probably not you
21:01 From Pauly at http://taopoker.blogspot.com/
I rushed over to the Rio's sportsbook. Here's the current odds...
Staszko 7/1
Odea 5/1
Giannetti 9/5
P Collins 3/1
Lamb 4/1
Heinz 7/2
Bounahra 6/1
Makievskyi 15/1
Holden 25/1
Amazing stuff.  The Rio is running their own book completely unconcerned with the real world.  Either the government of Belize shifted their national debt onto Bob Bounahra, or the head of the Rio's Sportsbook has just peed all over himself from a thousand dollar bet.  I mean, really.  He's 20-1.  Really.
Not much interest from Sam Holden, which I find quite surprising.  Holden's stack is a comfortable 24 big blinds.  That's not a short stack.  Really.  The guy's fine.  Try and get him at 10's if he doubles up.  That's huge value. 
And I'm seeing chatter that Pius Heinz has quite a reputation online, but 7/2?  The Germans have gone mad.  Someone should tell the sportsbook owners that their objective is supposed to be the taking of bets, not the cutting back of drunk people when they are trying to get sentimental money on at bad prices.
21:31  Here we go!  I just realized I can handle being 15 minutes behind.  It's the way better option.  Look what you get in return.  Things to keep your eyes on in the early going.  What do the teams look like at 15 minutes in?  And who looks like they don't know where they are? 
21:40 Collins with the limp to start things out.  Is he reinventing high pressure tournament poker or is he making a fundamental mistake?   It's what we were talking about and it's what he and only he will be doing tonight.  As Hewitt says, he's balancing his range here, and notice that he's limping into Bounahra's big blind.  What do you think of him limping here?  It's not unexpected, and the players have had a few months to think about what they want to do about it.
22:00  Ok.  Watching 15 minutes.  Don't you hate when Phil Hellmuth is right?  Antonio Esfandiari does.  Apparently Hellmuth predicted play would be tight early, and he was right. Players obv don't want to get out of line before the blinds go up.
22:30  Sorry.  WPT Amneville just came to an end. Brillian play by a rising star named Adrian Allan who looks like a mouse but is an absolute tiger.  He's afraid to fly, but has no problem sticking in the five bet with air.
22:35  Love being 15 minutes behind.  I may extend this to my life.  Updates will be more sporadic.  Settling in for the night.  Time to start drinking.
23:12  Well the WSOP final table finally turned into a poker game.  Heinz with a loose 3-bet over Collins that gets through.  Then the very next hand Lamb 3-bets over the top of Heinz with the K-5.  Lamb now has the super mojo going on.  He's playing really really well.  Heinz is obviously here to play, but him and Lamb are going to have to fight.  And the next time he raises, he better be ready for the Lamb 3-bet.  That's what is about to happen.
23:30 People make fun of Hellmuth.  But the fact is that he's a brilliant commentator.  He's insightful, he's opinionated, and more often than not he's right.  Yes he has the biggest ego in the world.  Yes, he relates everything back to himself.  But he knows his tournament poker. 
10:30 AM CET Monday - Sorry that I tailed off.  Quite a night. I'm just waking now to the news of who the final three are.  We lost our internet streaming connection when the WPT finished but a big thanks to the owner of Amadeus, Amneville's finest Karaoke Bar, who set us up with a wireless internet connection, plenty of beer, whiskey, and Mad Marvin Rettenmaier singing Tom Jones songs from the stage.  Adrian Allan and crew joined, so it was quite a night.  Unfortunately, it all fell apart at the dinner break.
Fair play to the table, a bit of good and bad luck but in the end I think everyone got roughly what they deserved.  Full credit to Pius Heinz, but Ben Lamb does look unstoppable in this life at this time. 
I turned out to be perfect in my predictions.  Wrong on every count.  The coverage was outstanding, gripping, thoroughly enthralling.  I love live poker.
Hope to see you on Tuesday.
Your contributions are needed!  Please comment below or send an email to
1914 Views
|
Comments (7)
What Others Are Saying
7 Comments about Live Blogging The WSOP Final Table

Hometown:
Copenhagen
Country of Origin:
USA
Lifetime Winnings:$3,948 Career Titles: 0 2011 POY Rank: 0

100% bonus up to £1250
$5 Bonus released for every 350 WH points earned
Pokerfarm Sponsorship
Up to 50% value back with our sponsorship scheme.See Promotions page for details
$400 New Player freerolls
Recieve 4 tournament tokens for thier weekly $1000 new depositor freerolls.
Exclusive Promo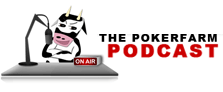 Catch up with the latest Pokerfarm Podcast.
Live From Cannes. Dinner With The Develfish