Sunday News Update
March 4, 2012, Posted by Daniel.Smyth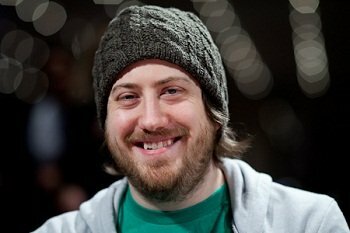 In today's news update we check out Steve O'Dwyer's latest win, discover why Dutch Boyd is facing eviction and learn more about FS+G's debts. 
O'Dwyer Wins WPT National
Non-Danish players might have been in a minority at the WPT National Event in Vejle, Denmark, but that didn't stop American Steve O'Dwyer from taking the title.
In total 289 players anted-up for the WPT Minor and when the chips had settled it was O'Dwyer who walked away a winner and over $158,704 richer.
Having already finished 7th at the EPT Main Event in Copenhagen, O'Dwyer went 6 places better just a few hundred miles down the road in Vejle.
Indeed, with the rest of the final table comprising of Danes it was a victory against the odds for the young player who now holds over $2.3 million in live tournament earnings.
Final Table Payouts
1: Steve O'Dwyer - 893,960 DKK ($158,704)
2: Martin Tonnesen - 490,140 DKK ($87,000)
3: Claus Uhrskov - 339,960 DKK ($60,300)
4: Jan V. Sorensen - 225,030 DKK ($40,000)
5: Justin Lund - 175,710 DKK ($31,000)
6: Kenneth Laursen - 138,720 DKK ($24,600)
Boyd's Cybersquatting Eviction
He thought he was onto a winner in 2004 when he acquired the URL, Twoplustwopoker.com, but after years of legal battles it seems Dutch Boyd has finally been forced to much his hand.
Bursting onto the scene in 2003 as one of the new breed of poker players, Boyd enjoyed success on the tournament circuit with the highlight of his career coming in 2006 when he won a WSOP bracelet.
However, like many pioneers from "back in the day", Boyd was overtaken by the game and although he still plies his trade as a professional, he's been unable to recapture the form that saw him crush the game.
Indeed, it's now Boyd who has being crushed as a lawsuit filed by 2+2 owner Mason Malmuth has been accepted.
After years of arguments behind the scenes, Malmuth has finally won the right take ownership of domain name which directly serves his publishing brand.
In a statement published on 2+2, Mason wrote:
"As many of you know, Two Plus Two has been in ongoing litigation against professional poker player Dutch Boyd. Dutch had registered the domain name TWOPLUSTWOPOKER.COM without our knowledge or permission. After several unsuccessful attempts to negotiate with Dutch in good faith, we had no choice but to file suit against him.
Even after the litigation was filed, we attempted to resolve and settle the case with Dutch amicably, but were again unsuccessful. We then filed a motion for summary judgment against Boyd for domain name infringement, which he opposed.
Today, the United States District Court granted our motion for summary judgment, and awarded us damages and attorney's fees against Boyd for his violation of the federal anti-cybersquatting act.
While we don't enjoy litigation, we felt that we did what was necessary in this case to protect our intellectual property rights. We are pleased with the Court's order and the resolution of this case."

FS+G Debts Revealed
They announced bankruptcy early this week and now it's come to light exactly why Federated Sports + Gaming, the company behind the Epic Poker League, went into financial meltdown.
According to a court document and inside information from Wicked Chops, FS+G owed almost $5 million to various parties.
The largest of the debts included a $2 million loan from Pinnacle Entertainment and $1.97 million owed to All In Production (Heartland Poker Tour) following their, as yet, uncompleted acquisition.
Also listed in the document are details of outstanding amounts to the tune of $500,000 to 411 Productions, $250,000 to a law firm and $70,000 to Rogers and Cowan.
While Annie Duke has pledged to keep the Epic Poker League operational for at least the rest of the planned season, it's uncertain what direction it will take in the future.
Indeed, this latest financial setback only seems to confirm fears that the League's business model is unsustainable.

Side Action
While Dutch Boyd might be having a rough time of it at the moment, at least he can look back at some of his finer moments at the felt.
In this old WSOP clip he demonstrates the value of chip dexterity at the table.  Ahhh, memories.