U.S. Attorney: Full Tilt Poker is a Ponzi scheme!
Sept. 21, 2011, Posted by Pokerfarm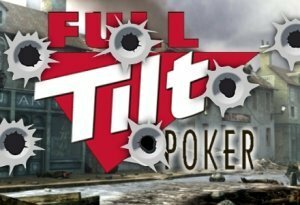 While the whole world of poker enthusiasts was waiting to hear news from the Alderney Gaming Control Commission, the American attorney Preet Bharara proclaimed that Full Tilt Poker and their business model were nothing more than a Ponzi scheme.
Bharara stated that the prosecutors were amending their original complaint (Black Friday events) against some of the biggest names in FTP. Here is what the U.S. Attorney had to say about the company, its board members and other individuals as well:
"Full Tilt was not a legitimate poker company, but a global Ponzi scheme. Full Tilt insiders lined their own pockets with funds picked from the pockets of their most loyal customers while blithely lying to both players and the public alike about the safety and security of the money deposited. "
"At all times relevant to the Amended Complaint, Bitar, Lederer, Ferguson, and Furst were among the founders of Full Tilt Poker, as well as part-owners of Tiltware, LLC, a California Limited Liability Company that was the beneficial owner of all other Full Tilt Poker entities."
"In total, approximately 23 individuals owned shares in Full Tilt Poker. The FTP Insider Defendants specifically owned the following approximate percentages of Tiltware LLC: Bitar (7.8%), Lederer (8.6%), Ferguson (19.2%), and Furst (2.6%). The FTP Insider Defendants were also, at all relevant times, members of the Board of Directors of Tiltware LLC, and Ferguson was Chairman of the Board of Directors."
The amended complaint details the total of debt to player worldwide is nearly $400 million, with $150 million owed to American players. FTP bank deposit had only $60 million in it, meaning the company still owed well over $300 million to the players.
As we've reported in the past, Full Tilt had severe troubles with their payment processors and their greedy individuals came with an idea to 'borrow' non-existing money to their customers. This phantom money model couldn't stand the test of time and saw its end on the account of innocent victims – the customers.
The rabbit hole goes even deeper. Some of the top names in FTP put over $400 million in their own pockets through this money laundering scheme:
"Bitar received approximately $41 million, Lederer received approximately $42 million, and Furst received approximately $11.7 million. Ferguson was allocated approximately $87,486,182.87 in distributions, and received at least $25 million, with the remaining balance characterized as "owed" to him. Much of the money that was distributed was transferred by the board members and owners to accounts in Switzerland and other overseas locations."
With this kind of behavior FTP, Tiltware and other registered sub-companies seem to have little chance of surviving this storm. We're talking and about a massive betrayal from some of the biggest names in poker history and now it's even more evident that the players won't be seeing their money anytime soon.
What Others Are Saying
1 Comment about U.S. Attorney: Full Tilt Poker is a Ponzi scheme!