August Round Up
Sept. 4, 2011, Posted by Pokerfarm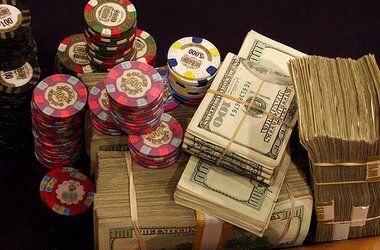 We've seen plenty of high stakes action during summer but the month of August was something really special.
And when we say special – we really mean it. There were some big grudge matches which in turn lead to monster pots and gigantic swings, there was a lot of trash talk and finally – there was a lot of Isildur. We also witnessed the return of Phil 'MrSweets28' Galfond, following his recent relocation to Canada and the Jose 'girah' Macedo scamming scandal which set the high stakes player base on fire.
The month started with Rui 'PepperoniF' Cao heavily dominating the entire field and collecting $360,000 in the process. Cao has proven his abilities as the games were mainly Pot-Limit Omaha and made most of his money on Ben 'Sauce123' Sulsky's account. The first week of August also wasn't promising for 'Isildur1' and 'Lucky Gump' as they suffered some pretty hefty defeats.
Phil Galfond made his return to the virtual felt during week two and landed a huge $200k winning day almost immediately. But his return was outshined by a well-known PLO specialist – Ilari 'Ilari-FIN' Sahamies, better known as Ziigmund. Finland's favorite degenerate was on top of his game as he stripped off $300K of Romain 'moirhums' Arnaud and $100k of Rui Cao. Completing the leading trio was Andreas 'Skjervoy' Tobergsen who had a good second week and seems to be the most consistent player on the high stakes scene. Viktor Blom and Davin 'mTw-Davin' Georgi were the biggest losers of the week.
It took Blom more than three weeks to get things going. He was giving a lot of action to everyone and took bits and pieces from everyone. He had some amazing victories against Sahamies and Cao, robbed everyone in $50/100 PLO ring games and was up an amazing half a million in a 24 hour period. Then he started his familiar chip splash and as tilt grew on him he thought battling it out with Phil Galfond might be a good idea. Galfond crushed him for a cool half-mill and sent him back down $200k in the red.
One man's trash is another man's treasure. And that really was true for Ronny Kaiser as he won the EPT Tallinn main event as the first Swiss to ever do so. Kaiser was also the biggest winner of the third week of August, netting in a massive $800k profit. As the week ended Galfond was up with $500k to his name and even Blom managed to rake in almost half a million. Sulsky, 'f2fish' and 'PepperoniF' generated a combined loss of well over $1M.
The craziest action was certainly deep into the final week. It was all about the battle of Scandinavia; this time it was Sweden versus Finland, Blom against Sahamies. Blom was ripping apart the ring games but failed to outplay the Finnish pro, who took more than half a million from the Pokerstars pro and there were no signs of Isildur turning the tables anytime soon.
The very next day Blom took Sahamies for a spin and took more than one million dollars from the high-flying Finn, beating him at his very own game - $100/200 PLO. Although Ilari was tilting really hard, he later admitted in his blog that he was clearly outplayed in most spots. Isildur's unbelievable comeback was the topic of the day in the poker community as he climbed the top of the ladder and was the biggest winner of August. He was closely followed by 'Skjervoy' who had another great month, bagging in more than $700k. Ilari Sahamies was the third biggest winner and rounded up the Scandinavian domination. The biggest losers of August were 'Sauce123', 'mTw-Davin' and 'gavz101'.
With this kind of twists and turns we can only wish that September delivers half of the action we've witnessed last month.