Nov. 5, 2011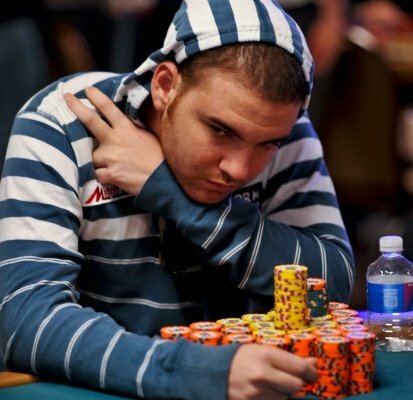 The king-queen hand, I swear to you, I have blackouts.  I can't even remember what was going on in my head. 
It was two weeks before I was ready to look at a poker table.  It was mixed feelings because I'd never had that kind of money.  But that was like my seventh live tournament ever and my second cash, so live and learn.
The king-jack is what still pains me.  That pot would have put me at 42 million.  We were eleven handed, six handed on my table, five handed on the ...
1573 Views
|
Comments (0)
June 14, 2011
Going into Day Two I was lying 11th in chips out of 490 players, with 75,900. I was kind of planning on playing my ABC game, but as the day moved forward and the levels got higher I did have to start adapting to the different players. I ran pretty bad in the way that I got changed tables about six times, so I had to adapt each time.
Pearljammer, Jon Turner, was on my starting table. He built a big stack and then I think he decided that people were trying to bluff him too much, so he started ...